Book a Bach at Lake Tarawera
This family holiday home has 4 bedrooms, 2 bathrooms and a modern kitchen and is ideal for 2 families on holiday together.
Enjoy the wood fireplace, Nespresso coffee machine, wood fired pizza oven, 3 kayaks, 4 bikes, 2 hammocks, hot tub and lots of games for everyone, even the big kids!
Floor Plan of Holiday Home at Lake Tarawera
Master Bedroom

Wood Burning Fire

No cold days and nights in winter

It can be extremely uncomfortable due to the cold in winter when you do not have the right amenities to keep you warm. Once you booka bach Tarawera you should not be bothered about this. With your comfort in mind, the management has installed a heat transfer system and electric blankets. At the fire place, wood is provided for more warmth.

Comfortable bedrooms to make you enjoy your stay

The house has a capacity of 9 occupants in two families. To make you enjoy your stay in a comfortable way, there are 4 bedrooms. Each of the bedrooms has electric blankets to keep off cold, quality beds and luxurious mattresses. The master bedrooms are equipped with one big bed with comfortable duvets that will keep you warm all night. There are those with two single beds and others with double bunks. When you bookabach Tarawera, you do not have to worry about your nights and how warm they are going to be just because the lake is nearby. The bedrooms are also spacious enough.


Kitchen

The sound of the native birds feels great when you wake up in the morning and what makes it better is how you prepare your breakfast. Just like other rooms in the home, the kitchen is modern with its beautiful granite surfaces. It is well equipped with a Nepresso coffee machine and a new oven. The oven gives you an opportunity to try your creativity with pizzas. Wood is supplied so you do not go out looking for some. Having a fridge is important for your perishables and the home has a big fridge for this. During summer or when it feels hot after a day exploring the lake, you can grab your cold drink from the fridge. There is also a microwave.
Driveway Entrance
The Dock
Grill
A view from the House
The natural tub!
Making a Splash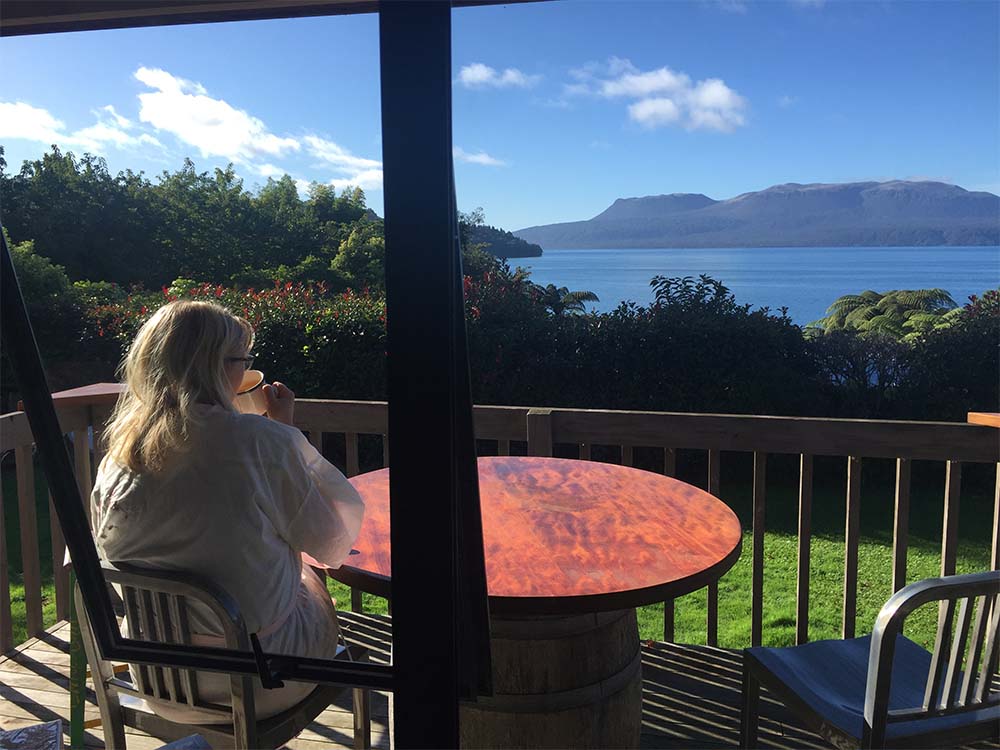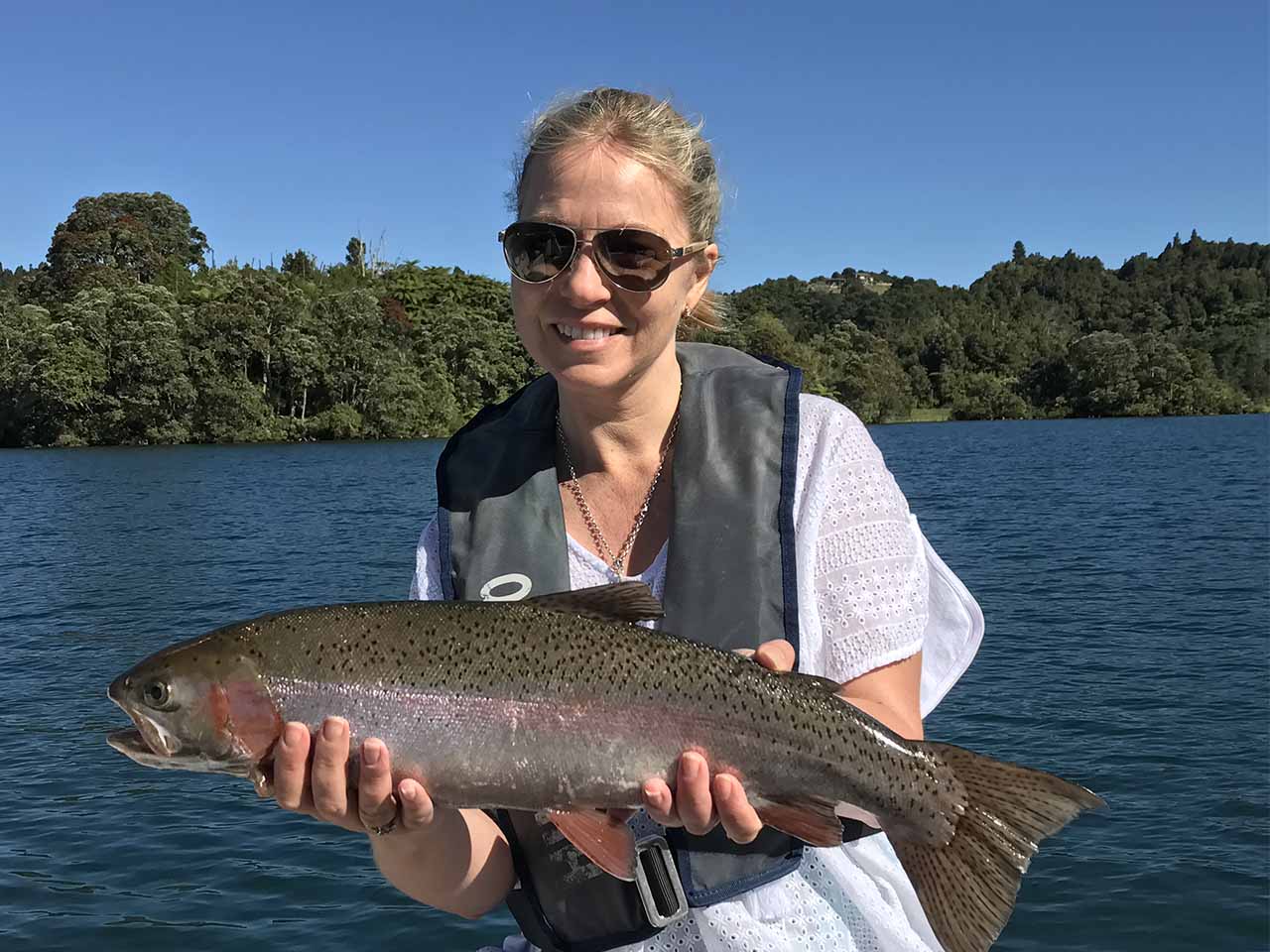 Games for everyone
Considering that you will go on vacation with kids, you do not have to be engaged in outdoor activities (Read: Things to do Lake Tarawera) to stay happy. This lake tarawera accommodation lodge offers indoor games for everyone, there are slides and swings for your little ones. When all you want is to relax, you can sit and enjoy spectacular views of the surroundings or just use the hammocks available.
This bach has all the amenities that make a home and the beauty of it all is that you will have a comfortable stay. Besides the outdoor activities that you can engage in, there are slides and swings inside the home. A mini golf course and indoor games are available. From the dining room, the living room with cozy leather seats to the living room and the 4 bedrooms, comfort is at its best.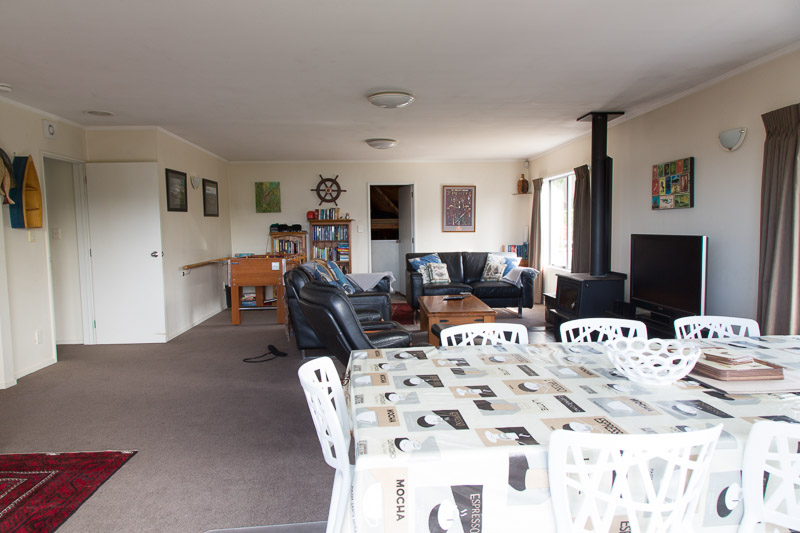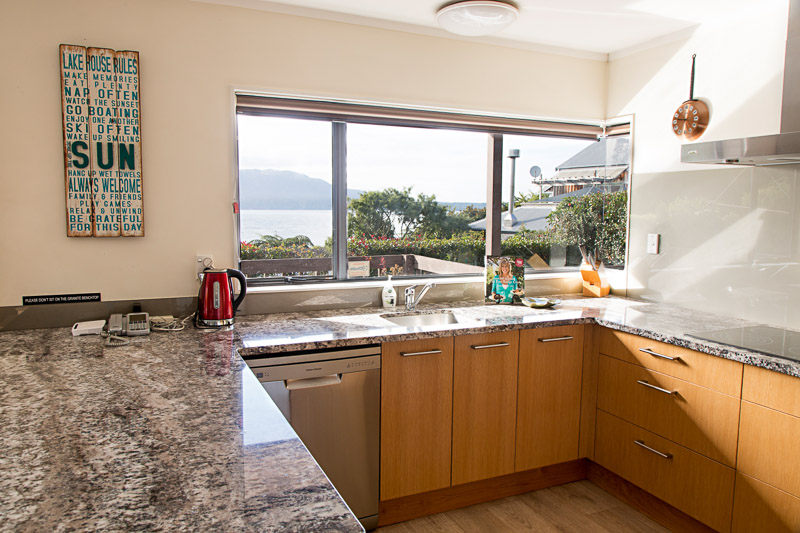 The spacious dining and living room
Once you bookabach lake tarawera executive holiday home, you will love the spacious dining room. When travelling with kids and the whole family at large, you will surely need a large dining room with a large dining table. This is what you get in this home. In the living room, you will have an enjoyable stay as there is a television and the high quality leather seats in an amazing environment. The living room has been designed with your comfort in mind. Once you arrive in this home, you will only feel like relaxing before you set out to explore the exhilarating surroundings.
The bathrooms
Remember that you have to shower no matter how much you swim in the natural pools of Lake Tarawera. In this home where every single amenity is in place, there are 2 bathrooms. Each of the two bathrooms has hot tubs.